Hello. I have been working on my story since I was 12 to 13 years old, and several years later started to post the tales of the Sacred Guardians.
It started out great, a lot of Japanese people liking the idea, the lore that would eventually be revealed. Eventually, I was told that I should thing about posting my story on sites and so I started to.
However, I ran into a few problems.
One was that tho the writing wasn't bad, it lacked certain qualities to make it easier for readers to understand and follow. I found someone who was willing to help me out by editing the prologue and chapter 1-6.
Then my health started getting much worse. My problem I have always been ill and getting told it wont improve makes it difficult for me to continue my story that I have spent years on. So, I was told by someone I could look for a ghostwriter or someone who would be interested in taking over the story with just giving me credit for the original idea so to speak.
I am just inquiring at the moment.
I dont want to just abandon this story if I can help it, so I thought that I will try the forum out first.
Update: Just had a letter that came through the post on the weekend for my little brother important hospital surgery, so a ghostwriter is on hold for the moment.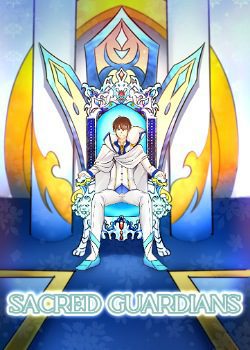 The Sacred Guardians were protectors of Avilion, all who dwelled there were under their protection. They upheld the law, keeping a balance between the realms while fighting Lord Dark, armed with his army of the Darkgress. Lord Atem's seventh reincarnation must bring order once more while facing...
www.scribblehub.com
I think I might have posted this in the wrong area.
Last edited: