Joined

Oct 9, 2023
Messages

11
Points

3
We have posted chapter 8 of our story "Parity" has been posted, you can check it out here: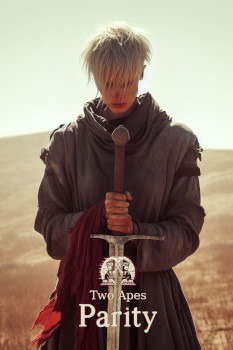 While on an archeological expedition, brigands accost Emkay and his employees with offers of 'protection'. Among them is someone who painfully reminds him of his past failures. New chapters are usually published on Saturdays.
www.scribblehub.com
Parity is a story we consider an introductory story to the universe This and Other Ape are writing in. It introduces the focal characters and the themes we are going to be using. The world we are creating is one that, in a single word ( and with the use of current 'memes' ) we describe as 'baroquepunk'. Think of 'Three Musketeers' with added supernatural elements, nonhuman species, and its own unique history. The continent of Aramoth is filled with a ubiquitous, limp wristed, 'magic' called hexergy, political meddling, and religious zealots of the one true god who scour the lands for artifacts of the long-extinct race known only as 'Precursors'.
Last edited: