Joined

Jan 5, 2022
Messages

102
Points

43
I posted all of part I because it's been done for a while, but just started posting the second part...
Joel and Mark, at school in the new world.
"Not like we'd have a shot with any of [the girls.]"

"There's no 'we' there," [Joel] said, to which I gave him a skeptical look. "Really! I'm going to get a girlfriend this year."
It's an isekai story. Joel's a prince. He'd better be careful what he wishes for :)
Next short chapter scheduled for Weds.
If anyone actually is interested, happy to take feedback or discuss any of the Pt. I chapters or questions about the the setting.
Series page: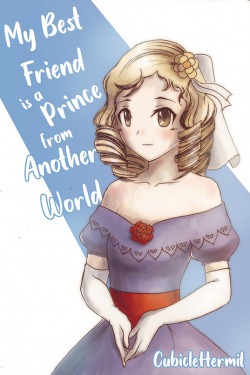 "...so other worlds with magic are real, and supposedly my mom was a princess from one of them and they're asking me to go there because I'm next in line for the throne." High school friends Mark and Joel have their lives uprooted when Joel discovers that his...
www.scribblehub.com
Direct link to part 2:
Last edited: