Author and Programmer Enthusiast
Joined

Jun 24, 2020
Messages

988
Points

133
Hello, minna-san! HandsomeProtagonist here, and I'll be talking about Rance 01. Now, admit it or not, if you are an overbearing person who could play a 90's, apparently played in the PC-8800, then you are in for the treat. But if you haven't, then I shall display you the remakes of these old games. So prepare to meet one of the finest, and the hardcore of all, Rance!
Rance is a superior gem that mostly stays inconspicuous from all the other games, and if you haven't seen or played this game yet, then it's your loss. If you felt like spending your time away from all the troubles and worries, then let Rance absorb your feelings and dick so that you'll feel nothing at all when you end the game and think... I really am such a worthless being, and kill yourself. Which will happen if you are at the point of
But before I talk about Rance itself, I should head over to the first AliceSoft title that I played two years ago. An eroge game at odd with the Rance Quest series (which haven't been translated, so I can't talk about it for now.) It's also one of the possibly confusing RNG-based games, so without a walkthrough—you can't really progress smoothly.
I want to say that everything is already released in order, so I'll order this from when I've played them.
Warning: If you don't want to get a major spoiler, then close your eyes as you read it.
Evenicle (2015)
https://steamcdn-a.akamaihd.net/steam/apps/955560/header.jpg?t=1582236340
Suppose you've played Rance back in the 1990s on a Windows 95. In that case, you must have understood that Rance is all about encountering enemy monsters and killing them—saving the world. But no, it's all about obtaining all the cute and beautiful gals and then thrusting them with my Ultra Big Magnum (from Rance's perspective.) But as difficult as life, you must do their own respective tasks before doing it.
Evenicle is a 3D adventure eroge RPG that was released in 2015. It is about the world created by Mother's Eve, who gave humans two rules; One—any person may only have one sexual partner. Two—killing another human is forbidden. All sinners will become outlaws, and the strongest people become Knights. But Asterisk wants to marry his two sisters, so he wanted to become a Knight to marry his two sisters and other more girls he will meet on his journey.
The gameplay still uses and handles the arrow keys, back from Rance I to VI, but the modern era only accepts the WASD. Also, there seem to be some floating warning question marks to determine your save point and an open chest that can be seen outside (although you won't be able to acquire chests by defeating monsters anymore). In towns, you are able to rest to restore your HP (and SP) for free and buy types of equipment.
In combat, it's turn-based, and clicking on an enemy will simply attack them, but based on your Multi-Hit statistic, there is a chance that you might be able to land two blows at once. (You could also just-auto the game, and you don't have to do anything) Therefore, using a skill uses 'BP,' and they start earning 1 BP in every turn they have. In every combat, speed influences most of the turn order. Aside from buffs and debuffs, you should, by now, finally have the temptation to play the game. Because if you don't, then that must be the reason why you are still a virgin.
It stays true to its story and has some plot-twist that won't really surprise you. Albeit, the battle might seem repetitive, and you will always encounter a bunch of enemies without the use of an accessory. Some of the quests are also confusing. Still, all of the mechanics are quite the original idea, and the H-CG always makes you nuts. As you walk through the game, you'll find some pretty disgusting gore that'll leave your brain busted for the rest of your lives. Nevertheless, having to meet Gordon 'weed' Ramsay is enough for me. 10/100. Not enough wives.
Now that I am done with what I want to say, you can now start by playing Evenicle and supporting AliceSoft by buying the game. Note: I finished the game in 6 hours, and there is the Clinical Trial Edition of Evenicle 2. So don't forget to try it out after playing Evenicle.
https://store.steampowered.com/app/955560/Evenicle/
!! https://mangagamer.org/rance/ !!

Rance I (1989)
Rance is the first eroge role-playing game that was released in the 1990s. It is rare to find the old copy of this game, so I prefer to honestly say nothing and continue to Rance 01, the remake version. Because we will discover its mechanics in III and IV later on. Also, I won't be talking about Rance II because there is already the III and IV.
Rance 01 –Hikari Quest– (2013)
Rance 01 was released in 2013 (which is a bit of the stretch because Rance 02 was released in 2009, and I don't know why they would remake II first). In this story, Rance is given a quest to find Hikari, the daughter of a wealthy family by Keith Gold, someone he is attached to. Rance then went on a journey (because Hikari is a cute girl) in the Kingdom of Leazas in search of Hikari.
He never gets to thrust his Ultra Extreme Magnum into Hikari, even in the hentai version.
Rance 01 uses a system of chips and cards to do all activities except for when the player is in ADV mode. The chips in the game represent items and are "bet." Betting chips marks the items for various uses, whether throwing the thing away or using it in battle. There is permanent and single-use usage of chips that you could use. Cards are used in the dungeon crawling aspect and represent treasure chests, locations, enemies, blockade, events, and traps.
1. The lane you are currently located in. It changes from what cards you picked and chose depending on the sides.
2. The available cards, you may only choose cards that are immediate to the left or right of Rance or directly in front of him. If the card represents a blank page, it has a random card, either a trap, enemy, or fountain card. If two sides are Grey cards and one black card, then proceed with caution.
3. Your stats. They aren't critical for you to look at, just there to show you -2 conscious for Rance. (Get it, Rance II players?)
4. The time of day. You'll need to keep on looking at them, as wasting the time of day without sleeping will debuff you a high chance of missing an attack, so stop when the clocks at 8. They also affect sidequests and main quests, so make sure to look at them all the time.
5. The chips available to use, with the clock above a chip indicating it's in cooldown mode. Be efficient when using the chips because multiple boss battles hit you at either 4250 or 700 damage. If possible, just buy single-use chips to fight a boss battle.
6. System menu.
7. Camp - Used to show your current status. There are 3 buttons above your items - view details, sort, and THROW AWAY. REGARDING 3RD BUTTON, SEE WARNING IN NOTES BELOW. The lower left button returns you to the town (once you're debuffed with 'lost,' you won't be able to return without clicking the 'leave dungeon' card).
There will be 5 "lanes" in a dungeon that you can proceed through in a forward direction. Each "lane" is a series of cards, selecting which can trigger various actions. In the beginning, you will be positioned in the centre lane. To move forward, you can either choose the card in the route you're standing, or you can select a card to the left and right of your current lane. Doing so will make you switch to that lane. The roads available for you to choose in the next step will depend on which lane you took, that is, the lane you switched to will be the central lane. You can only choose the cards to the left, right, and directly in front of you. When you're at extreme left or right, you'll only have 2 lanes to select from. It may be noted that some lanes will have cards labelled "susumenai," i.e., they're dead ends. You have to choose another lane. Typically 2 adjacent lanes will never have this except in the tutorial dungeon.
The white card represents nothing. The blue card represents a road, especially a sound card if both sides are dangerous enemies. Yellow cards are treasure chests. Green cards are cards used to leave dungeons. Purple cards are traps. Red cards are enemies. Grey or black cards are dead ends, and set cards are the duelist strongest card. The blue card represents the monument that'll grant you more vital skills after the Level God gives you an Alice chip.
1. Available items to use (healing/non-combat items are generally not usable in battle). There is an individual cooldown in each weapon. Sometimes, others only have 1 cooldown. Make use of the cooldown as they will prove useful in combat.
2. Select All/Select None. This only selects permanent items and not one-time use consumables. If you think you can't easily click the chips smoothly, then you might as well do that.
3. Fight using selected items. There is no takeback, so see if you are using a permanent or single-use chip.
4. Escape at the cost of some gold, and return to town directly. Some fights can't be escaped from, and individual status problems also prevent it. Be careful.
5. Your HP. Make sure to look at it once in a while.
6. Enemies and their selected action. The enemy graphic will start flashing red and white if enemy HP is below 30%.
In each fight, there is a pattern on what attack and defence the enemy will produce that'll take your attack and what your defence can absorb from his attack. Merely saying, 1000/1000 in the first turn and the second turn is 2000/0 is an example of the pattern. So if you can't beat an enemy, try to understand its pattern to make sure when's the right time to strike.
In town, you'll find lots of places you could go. One would be Patty's shop, which handles single-use atk/def and healing chips, and Millie has permanent atk/def equipment. I won't be talking about the other places as you'll have to figure them out on your own.
It's one of the best games that I've ever played in my life, other than Sengoku Rance. It ultimately won't bore you, but it does lack a lot of H-CG. I've come to bestow my blessings… 10 out of how many retries it took me to kill the final boss.
Now that you have a gist of the mechanics, or you probably will learn the others. I advise you to play Rance 01, rather than just Sengoku Rance. (refer to the site above)
SAVEDATA
Rance 01 The Animation (2014)


It features only most of the H-CG in Rance 01, and excludes the sidequest H-CG of Millie, Patty, Pulptenks, Yulan Mirrage, Nami, Fey, Heidi, and Haunted Mansion (aside from the tortured ghost girl.) I just want to tell you that the animation was so hardcore, I bust a nut a hundred times from the animation. I am utterly impressed by how they created the hentai, and they even summarized most of the adventure that Sill and Rance went through from the games. But 'to be continued,' means they'll still have a lot from now on. I would say that Rance 01 the Animation is on par with Daiakuji.
Daiakuji: The Xena Buster (2004)


It's one of my favourite hentai in my childhood days, and you could say that Daiakuji is a masterpiece. The Dai series follows the mechanics of Brutal King Rance and Sengoku Rance but I haven't played them yet so I can't say anything. But when I think about Sengoku Rance, it makes remember of Sengoku Neet (which is a fan game) It has the plot, actions, funny moment, and hardcore events. If I haven't seen this one, I would have never imagined that AliceSoft actually created Daiakuji along with the other Dai Series. This is a 10/10 whatever the others would say.
Rance II (1990) - Rance 02 (2009)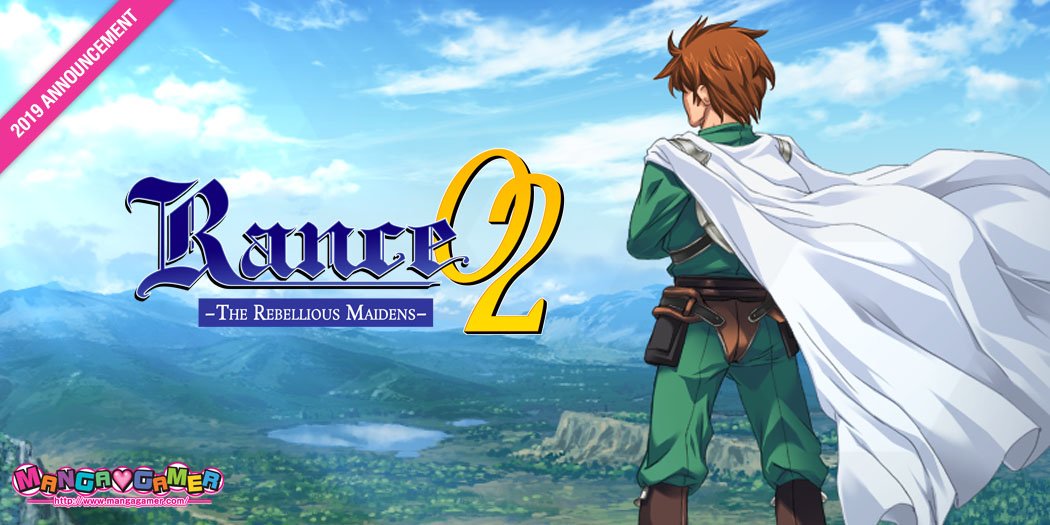 It's the continuation of Rance I or 01, in which they travelled in the city of Kathtom because of a job the Sill took without Rance permissions. Rance sets out to defeat the Four Mages but soon learned that their evil source is the four rings that Ragishss gave. It was released on the same computer that Rance had.
The game is divided into 2 modes: Town mode and Dungeon mode.
In-Town mode, you will interact with people, choose where to go via selections in the main menu.
In Dungeon mode, you will control your party to go up, down, left, or right using the 4 directional buttons on the screen's upper right. You can also choose to investigate, find enemies, and camp. The dungeons are divided into grids like an SRPG game.
When defeating
monsters
, there is a chance that they will leave a chest behind, and your luck seems to affect the appearance rate of those chests. Most of those chests contain a trap that you need to disable before claiming your hard-earned spoils. Your party members will hint to you about what kind of mine is in there, and they will be right... most of the time. Then you will have to select from a list what kind of trap you want to disable.
In combat-mode, you have different types of ability to use. First, there is the 'attack with the weapon,' which is usually just attacking with a weapon. Second, 'use special move' is Rance's Rance attack move, referring to his signature move. Third, 'badmouth' is used to weaken an enemy, but unlike Ragishss, who would snicker at you, monsters would just silently look at you. It's worse. The others are ''rest,' which gives you SP to attack. Use item to use item, and run to escape.
It's very tame compared to the old Rance I to VI. However, while it lacks different types of moves you can use and the interactions with some girls while also pulling the gun on them, the execution is used to hold the players entertained. The problem here is that the quest doesn't have any hint that'll lead you to progress, so you actually have to rely on a walkthrough. And Ragishss, the final boss, isn't even made to make you lose. You just can't lose. So I'll rate this a 40 out of 'the hour I spent playing this.'
So what are you waiting for? Go and play the game now (refers to mangagamer site) and experience a new immersion, a no-lifer like you wouldn't.
SAVEDATA
NOTE: THERE WILL BE NO SAVEDATA FROM RANCE III, IV, Kichikuou Rance because they use old emulators.
Rance III –Fall of Leazas— (1991) – Rance 03 (2015) –Fall of Leazas— [No Translation Yet]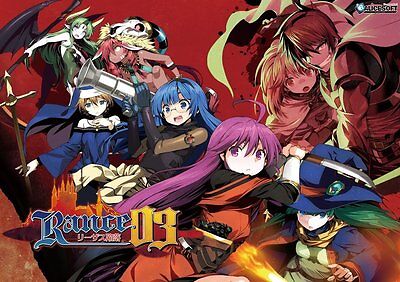 For now, I'll be talking about Rance III, since Rance 03 is still non-translated, and I don't want to spoil your wet panties. Rance III is a sequel of Rance 02 that's a continuation of Rance 01. Leazas, a kingdom ruled by Queen Lia, is invaded by Helman's warring empire to the west. Rance sets out to save the world and obtain all the girls.
Let press start and understand Rance III a little more clearly, or even if you don't understand it. You'll come to terms that you know everything. Everything, in the beginning, is self-explanatory, so no need to ask over some trivial stuff.
You can look, think, talk, use, H (Sill and Kanami only), rest, leave, enter, move, travel, and camp in the menu options. There isn't really anything you can talk about these parts because they aren't important at all. While you are travelling, there is a depart, return, and enter option. Furthermore, you can only use arrow keys… which is sad, but that doesn't really matter.
In combat, there is an option to begin manually or automatically make the characters move on their own. There is also an option to escape (you can't run from stone guardians and bosses.) If you did choose to begin manually;
You have the option to pick three attacks for Rance (Normal Attack that drains little SP. Rance Attack, which drains a lot of SP. And Light Attack, which I don't really use.) You could also assault a gal monster, only if it has a little health. There is an option to rest, use items, commands (stay/act), escape, or end turn. They are all self-explanatory—all of them.
Every battle is exhausting if you don't do them automatically. The encounter in each time you just want to finish a task is downright hilarious. But despite that, I could say that it looks even better than Rance 02, even though it's a pain in the ass. There is a lot of bugs that can only be done by saving, and you could beat the game with Rance being only level 10 (unless you meet Noce, because you'll have to rely on a Hex Editor.) It's a 100 out of my dick inches, part two. Don't let the quality put you off. Just play it, and you'll understand it's own aesthetics. Wha—no thanks? Why are you here, then? GET OUT OF HERE! (buy the game referring to the site above) And also, I haven't finished playing Rance IV, so we'll meet again.
Rance 4: Kyoudan no Isan | Definitive Review
Welcome, guys and gentlemen. Ahem, no homo. I represent to you, this segment of conclusive retardation and aerodynamic retro RPG turn-based eroge dungeon crawler game where fucking isn't actually what it's all about. Trust me, it may come as a shock, but not enough to blow your bladder away from this wet sin of a mistake. Nah, I am just kidding—there are actually a lot of H-scenes, mostly constant ones… but are there really a lot?
(lol)
Let's find out after we see the prologue about Bitch-sama being a bitch ass antagonist as always.
(When Merim learns the truth that they needed four keys to open the door. She calls bitch-sama)
Rance 4 is a complete masterpiece—but it ain't Rance 3 that's all about saving to save yourself from the bugs (which made me unable to fight Noce the Unfair). It ain't Rance 2 either that's all about two twin sisters that you can't fuck because they both want to get fucked and the main protagonist is a complete degenerate who can't do that. What Rance 4 really made itself a usurper against all odds is because it's a farming simulator. If you feel like you can't take life anymore, then look no further from this game because it'll take all your stress out, and cavity in just from breaking your back from the heavy lifting. But don't take my word for it, because I am slightly exaggerating it.
Rance 4 is all about levelling yourself from the level god and losing all your EXP because Mikan is an impatient son of a bitch. Also, you have to call the System God to save… and load… well, fuck. That's incredibly exhilarating. And if you don't level yourself, and don't look on a walkthrough, then you'll lose your EXP either way because you didn't buy a handy 'gloves.' No pun intended.
(When Rance and Sill entered the Inn)
But seriously, Rance 4 is all about an old hag with an expired face which is actually stronger than you—and has stolen your girl. In which, you can't help but feel like a worthless being for letting a fat ugly hag with a frying pan beat you. But as every main protagonist would do when they want retaliation… they'd grind a lot of EXP, and also grind their dick.
…What—I wasn't severe enough? Fine then, let me show you the most accurate form of Rance 4, but don't take my word for it because this is just a hag theory.
Rance 4 is the fourth instalment of Rance Series, made initially been for PC-98 and FM TOWNS II and released in 1993. In this game, we set out in Toushin City after getting teleported by God for stepping on its plate. Which would make sense because the story can't drive any more Sequels without Rance being away from his 'girls.'. In the floating Toushin City, they decided to investigate the place and leave. Eventually finding themselves to a more significant threat that'll lead to immediate death.
After a long journey from Rance, you'll then be able to finally play as Maria with all the heroine in Rance II and warriors in Rance III which is actually a nice change of a pace because you'll understand what's happening on the other side while Rance themselves is doing other things. In their journey, they meet the Helman Army who is fond of dirty tricks and fights them. But after getting tricked by them, they first decided to do a farming simulator and find out that Rick is actually a cute boy with a futa coc... my bad. That's actually not true, don't tell anyone about it... wink. He is easily the hated waifu because of his honest nature, which Rance hates because he can't fuck this girl below.
(Rance is trying to deceive Bell by making her think that he broke his legs so he can bring him somewhere else to fuck... but because of Rick's honest nature, Rance's scheme ends in him wanting Rick to be removed in the party.)
Its mechanics is pretty much an improved version of Rance I to III's mechanics. They seem nearly flawed, but there are inevitable glitches… where spamming right-click in combat would display a sprite of an enemy top-left—and assaulting the item shop owner five times would lower her prices… which is weird, but I guess that works. The limit of your team party is increased to five, but overall increases if the story wants to. You can now equip and unequip items and can use items without losing your turn. And from the Rance 01 Remake, this game follows a particular time that'll remind you when it's 7 PM (which doesn't happen in Rance 01) and when it's 8 PM, you leave using a Return Bonsai. You could also choose 'brute' to ruin someone's place or steal money and Seirogan. But long story short, they aren't crucial to learn if you just want to fap off and have a good day.
Rance 4 is all about its difficulty and baffling side quests that'll leave you wondering… when will be the time I get Athena 2.0 H-CG? After moving back-and-forth to the same place because you can't fuck her for her defectiveness, which ruins the fapping immersions. Certain traps completely ruin your game and your life, and equipment requirements make you give up because you don't know where to find them. The endgame is a consecutive three-way battle, and if you are still underlevelled, then you'd feel hopeless and give up midway… thinking… I finished the game, there is no doubting it…. But you haven't, and that's all there is to it.
If you are a fan of old-school games that'll definitely bust someone's nut and time, then I recommend you the Rance Series. Although if you don't like the quality, then you could wait for the remake which will take for about 10 more years to translate, and I won't recommend staying. So don't take my word for it, because this is just a hag theory… a—you know what, I am outta here.
(He is referred in every Rance games as a continuing inconspicuous character for no reasons... dunno why Julia is there, but okay.)
*GAME CREDITS ROLLS*
(THE END)
Kichikuou Rance - TO BE CONTINUED!
Last edited: