Joined

Jan 27, 2019
Messages

1,098
Points

153
Sounds fun.
I already have 1 title that meets your definition of "popular," so it would be pointless to post the link to that one.
So, I guess I will post the link to my other title. It's currently on the back-burner and I have been neglecting it hard-core due to putting more attention into my main title. So, I guess I will add the criteria of "If I continued it."
(I will also note, this story is in a linked multiverse with the series I mentioned that is already popular by your definition. This means I will actually have to pick it back up again eventually in order to tell the full story that I really want to tell, because the two stories are supposed to meet up near each of their respective endings.)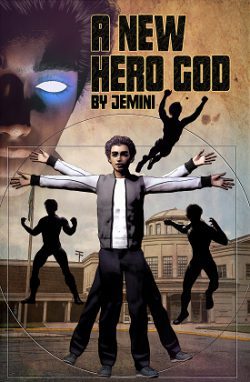 When the highschool counselor Daren Aldrech dies protecting a student during a school shooting, he is told by his angel of death that he does not meet the requirements to to gain divine status and become an angel. Therefore, he is given two options. Either languish as a spirit and...
www.scribblehub.com